Breakfast with Santa
We donated 250 water bottles for the "Breakfast with Santa" event at the Columbus Country Club on Saturday 12/6/14! Thank you Tim Hoffman for putting this event on! These will be put into goody bags for the kids who attend. I also have 250 left at the office so if you would like a free water bottle stop by our office at 1130 Park Ave in Columbus!!!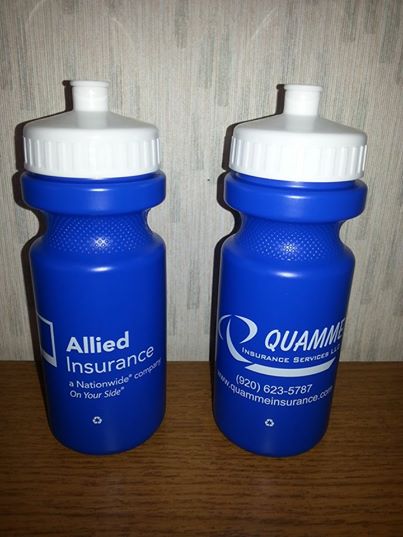 Columbus High School & Poynette High School Business Class
On Monday 10/27/14 we were asked to teach two different business classes at Columbus High School. Our purpose is to prepare these young adults for the responsibilities they will face now and after they graduate from high school. First we discussed auto liability, vehicles titles, what factors affect premiums and what they can expect to pay for coverage. As they transition from high school to college and live in dorms/apartments, we talked about the importance of renters insurance and how that covers personal property loss and personal liability situations. The affordable care act was a hot topic and was an eye opener for the students when they learned what deductibles, co-insurance and monthly premium costs they will face when they pay for health coverage. We touched on the different kinds of life insurance and the reasons why it is important and we concluded with carriers in the insurance arena. It was a fun day and we are glad we are able to work with the kids!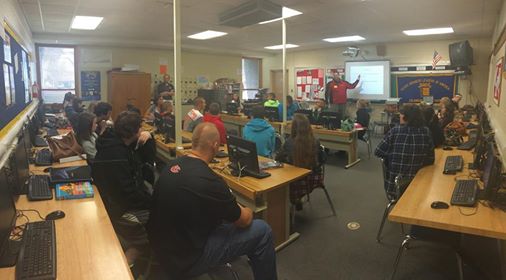 Basketball Donation
Each year we donate basketballs to youth programs in Columbus, Fall River & Poynette WI. We really enjoy giving back and helping enstill the love of sports, a healthy lifestyle, and sportsmanship to the kids in our area!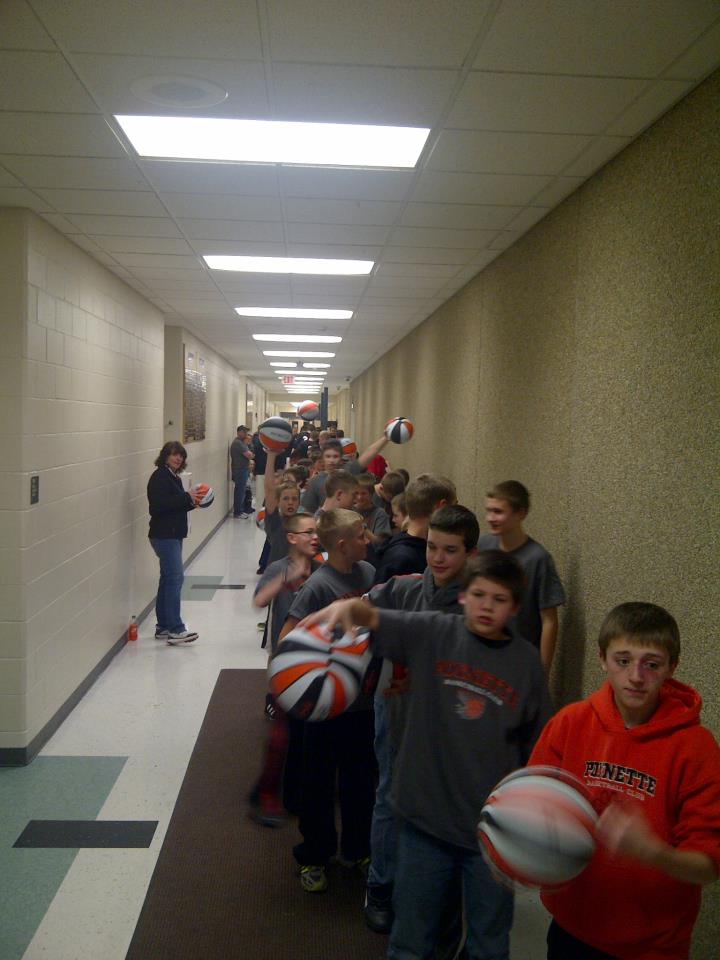 Vision Screenings
Erik Quamme, along with our local Lions Club do vision screenings for 3-5 year olds in 4 local communities to make sure that each child in our community is happy and healthy.
3 Scoreboards Donated!
We are proud to announce that we have donated to 3 scoreboard projects at Columbus High School Gym & Football Field and in 2014 we donated to the Lions Park in Columbus for their softball field. We can't wait to see them light up each season!
Lions/Meister Park Basketball Court
We love sports and love being able to give back to the sports that we love! Erik helped build a basketball court for the Meister/Lions Park. Hopefully anyone who plays on the park will love it as much as we do!
Hanna's Hope
We love donating to causes that directly help the people in the community. We donated to Hanna's Hope, to help 3 local women who have been diagnosed with cancer.
American Heart Association Bike Ride
In 2012, Erik rode his bicycle from Canada to the Gulf of Mexico over 18 days to raise money for the American Heart Association
Check out this news article to see the journey that he took.